MSP Expo event reveals key trends for managed services and network automation
At this year's MSP Expo event, our Blue Planet Enterprise team had many conversations with MSPs attempting to evolve their services forward to meet client needs. Paul McCluskey, Vice President, Blue Planet, details some of the key takeaways and trends we learned and introduces our new Value Calculator for network automation.
Remote monitoring and management (RMM) software offers critical capabilities for Managed Services Providers (MSPs). At this year's MSP Expo event, our Blue Planet Enterprise team had many conversations with MSPs attempting to evolve their services forward to meet client needs – with these key trends revealed in the process:
The continued convergence of NOC and SOC with many security-focused sessions, and with security and network automation often being mentioned in the same breath
The evolution of MSP services to include fine-tuning of networks with more visibility and self-serve control being demanded from enterprise clients
Value-based solution discussions continue to drive customer interest and adoption, for MSPs and solution vendors alike
In short, the MSPs that we spoke with require RMM software that includes the complete set of capabilities to provide visibility and control at every stage in the network lifecycle – from assessment through expansion and renewal. All in a single platform, as a single solution, with a single affordable price.
Simplified capabilities are needed to both lower the training overhead and reduce 'swivel-chair operations' for MSP NOC teams with daily monitoring and oversight of network operations. However, deep network drill-down and ML-based analytics for anomaly detection are equally critical. Balancing these needs in a robust and proven solution that also enables a pay-as-you-grow adoption curve for the MSP, emerged as the ideal solution.
The evolution into security at-the-edge
MSPs today are responding to changes in how their clients think about infrastructure at the edge. The shift from physical to virtual network devices coupled with software-defined control interfaces has opened new possibilities for controlling networks. This shift has been further fueled by work-from-home requirements and, in turn, accelerates cloud migration which is enabled by SD-WAN and Virtual Network Function (VNF) capabilities. NOC teams today support the SOC team with visibility to threats coming from the network; in fact, EMA reports that 75% of enterprises are encouraging collaboration between NetOps and SecOps teams which has increased in recent years (NetSecOps: Aligning Networking and Security Teams to Ensure Digital Transformation, October 2021, Author: Shamus McGillicuddy).
MSPs with NOC services can use RMM to lower the risk of security exposures by ensuring network compliance with standard configurations, reduce the incidence of unmanaged network devices, detect anomalous network pathing with BGP reporting, and shut down network behaviors and exposures when needed. This level of control enables the MSP to further mitigate risk for their customers.
We found that many MSPs with active network management services also intend to introduce or integrate SOC services this year if they haven't already.

Figure 1. The evolution of networks and infrastructure in enterprise environments puts pressure on MSPs to provide new types of network automation services
The need to offer new network-focused services
As a result of these enterprise shifts, MSPs must stay competitive by evolving their service offers to introduce new types of insights and outcomes. Using automation to enable proactive managed services and better-quality network assessments is a solid starting point. Following that up with enabling key new services, like virtualizing network devices and software-defined control, ensuring cloud readiness in the network, enabling NetSecOps collaboration, and optimizing path control and visibility to anomalous network patterns are also needed enhancements to MSPs' service offerings.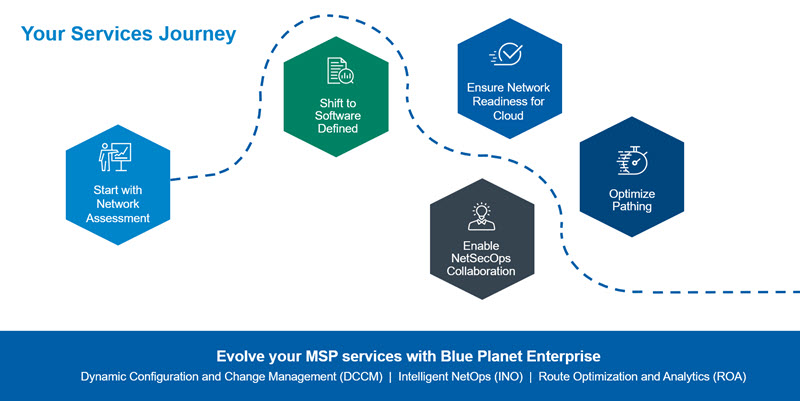 Figure 2. MSPs need to evolve their services forward to stay current with how their enterprise clients need to operate at the edge
As mentioned, a single solution suite that covers the entire range of capabilities that MSPs require emerged as an attractive model from conversations at the event. This solution scope would need to include inventory automation and deep net pathing analysis, along with 'what-if' scenario analysis, for network assessment and forward planning. Configuration and software version control designed for virtual and physical network device management is critical to enable a standard approach for networks that are in the process of migrating from physical to virtualized functions. Intelligent monitoring coupled with deep route optimization and analytics would enable NOC teams to identify anomalous network behaviors that indicate threats, along with providing the automation control required to respond effectively to lower risks in the network. These capabilities all provided in a single solution approach would provide MSPs with a significant advantage in the services that they offer to their enterprise clients.
Leading with service value
At the MSP Expo event, Blue Planet unveiled our newest engagement approach, which is an easy-to-operate Value Calculator for network automation. Using data from Gartner, our experts estimate the potential value for an enterprise of using automation to streamline ongoing and repetitive network management tasks.

Figure 3. Value Calculator for network automation
You can check out this new tool by visiting our Blue Planet website here.
We are offering this tool for inclusion on MSP websites for MSPs that partner with Blue Planet to engage their clients. MSP teams that are interested to learn more, are encouraged to reach out to the Blue Planet Enterprise team by inquiring with us.