As the content economy explodes and digital experiences move to the cloud, network operators are under pressure to deliver in a marketplace that continually expects more. Providing exceptional customer experiences isn't optional—it can mean the difference between loyalty or loss. There's no longer room for the status quo.
Welcome to Blue Planet. We're on a mission to accelerate digital transformation by streamlining the automation of the services lifecycle. Our software and expertise enable our customers to break from the norm and simplify their transformation journey with an innovative approach that's open, flexible, and ready today—not based on a few lines of code requiring extensive customization.
Blue Planet's intelligent automation software portfolio spans service orchestration, inventory, order management, assurance, and analytics. We provide customers with robust DevOps tools and real-time visibility to ensure flexibility and control to manage constantly changing operating environments. And Blue Planet's vendor-agnostic products are standards-based, cloud native, and multi-domain, so our customers can quickly adapt to end-users' shifting expectations.
Backed by a global team of delivery specialists and a broad ecosystem of partners, Blue Planet is trusted and deployed by more than 200 customers worldwide. And as a division of Ciena, we bring a unique combination of expertise across IT, network, and business operations—enabling smarter, more efficient decisions along the way.
Think transformation means complex, endless, and costly? Come see how we do digital transformation at Blue Planet.
OPENSOURCE AND STANDARDS AFFILIATIONS
Our team is active in both industry standards-bodies and the Opensource community.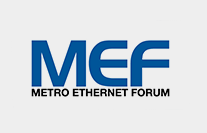 Metro Ethernet Forum
The MEF is an industry consortium of more than 150 members dedicated to developing technical specifications and implementation agreements to accelerate adoption of Carrier Ethernet.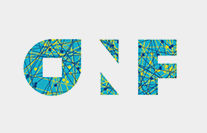 Open Networking Foundation
The Open Networking Foundation (ONF) is a nonprofit organization committed to bringing programmability to networks and accelerating the delivery and use of Software-Defined Networking (SDN) standards.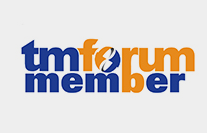 Tm Forum
TM Forum is a global trade association trusted by the world's largest enterprises, service providers, and suppliers to help them continuously transform to succeed in the digital economy.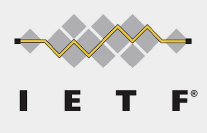 Internet Engineering Task Force
The mission of the IETF is to make the Internet work better by producing high quality, relevant technical documents that influence the way people design, use, and manage the Internet.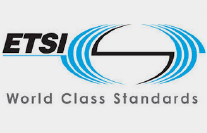 European Telecommunications Standards Institute
ETSI produces globally-applicable standards for Information and Communications Technologies (ICT), including fixed, mobile, radio, converged, aeronautical, broadcast, and internet technologies and is officially recognized by the European Union as a European Standards Organization.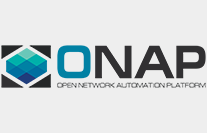 ONAP
ONAP, or the Open Networking Automation Platform, is an open source networking project hosted by the Linux Foundation. ONAP was announced is the result of a merger of the OpenECOMP and Open-Orchestrator (Open-O) projects. The goal of the project is to develop a widely used platform for orchestrating and automating physical and virtual network elements, with full lifecycle management.
Get started now