A container-based microservices architecture for a cloud-based world
The shortcomings of outdated, monolithic software architectures are readily apparent in our cloud-based world. Changes to even the smallest part of a legacy application require the rebuild and redeployment of the entire monolith; scaling impacts the entire application instead of the specific components that require more resources. As a result, it's slow and risky to adopt new features, it's difficult to integrate with third-party systems, and it's costly to maintain these legacy platforms.
Modern cloud native software architectures—which use a combination of loosely coupled, microservice-specific software containers that communicate using APIs to build applications—overcome the constraints imposed by tightly integrated monolithic code. This design and development methodology is easy to enhance, maintain, and scale, making it ideal for cloud environments.
Cloud native Blue Planet® software is built on a container-based microservices architecture. Unlike incumbent OSS suppliers that bundle multiple monolithic software applications focused on individual technology domains, Blue Planet provides a vendor- and domain-agnostic, fully programmable intelligent automation platform that is easily customizable by network operators and their partners.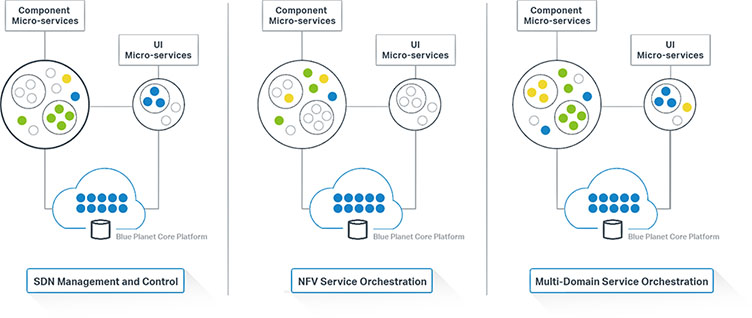 Benefits of Blue Planet's cloud native architecture

One platform, unlimited use cases
Blue Planet uses model-driven abstraction to accommodate multiple different use cases, and customers can easily customize and extend the platform using DevOps-style methodologies.

Resilience
Blue Planet's modern architecture is inherently resilient: the failure of any single system component will not bring down the whole platform or affect the service being delivered.

Web-scale
As the demand on the platform increases, scaling is focused on the microservices that need more resource allocation. The efficient use of existing resources contributes to lower TCO and improves ROI.

Agility and ease of deployment
Each service is decoupled, so individual services can be easily upgraded—and innovative new features can be quickly added and deployed—without platform downtime, service interruption, or impact to other services.

Modularity
Adhering to an open API convention, each service can be independently evolved or entirely replaced, letting network operators easily add their own microservices to the platform to increase differentiation.

Deployment flexibility
With its cloud native design, Blue Planet can be consumed as a service, deployed in the cloud, or deployed on customer premises, in complete alignment with their technical needs and business goals.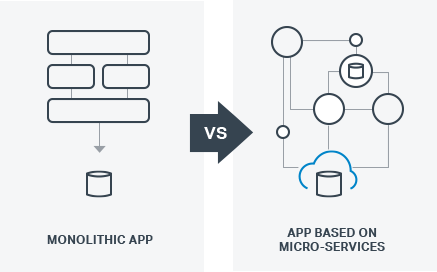 Blue Planet's cloud native, container-based microservices architecture is a complete departure from monolithic software platforms, enabling transformative service agility, reduced OPEX, and less dependence on expensive systems integration efforts that are associated with monolithic software design from incumbent OSS suppliers.
Get started now