Accelerate your adoption of intelligent automation
The need to be customer-focused is driving revolutionary changes in the network. Technologies like SDN, NFV, Cloud, AI, 5G and more are now capable of making your network more intelligent and adaptive to end-user needs while greatly simplifying operations. Introducing them is not a straightforward task, however, because personnel are often fully consumed supporting existing services and networks.
Blue Planet's world-class Services and Support solution can help. It fully embraces the open, multi-vendor ecosystem, allowing you to:

Gain access to a wide range of specialized expertise across varying technologies and domains

Consume and deploy tested capabilities with flexibility and speed, optimized to meet your business priorities

Achieve the right balance of in-house and outsourced expertise based on specific need
The Blue Planet Services and Support solution includes multiple phases:
Plan - Assess challenges and solutions and define requirements
Design - Choose and plan features and functionality to meet service objectives
Implement - Install and integrate hardware and software and perform full testing. Our Rapid Deployment Services provide support to get you quickly up and running
Support - Get day-to-day technical support with the option for on-site and/or remote support 24x7x365 coverage
Optimize - Fine-tune solution implementation as needed
Train - Receive free and instructor-led training offers to build in-house expertise and knowledge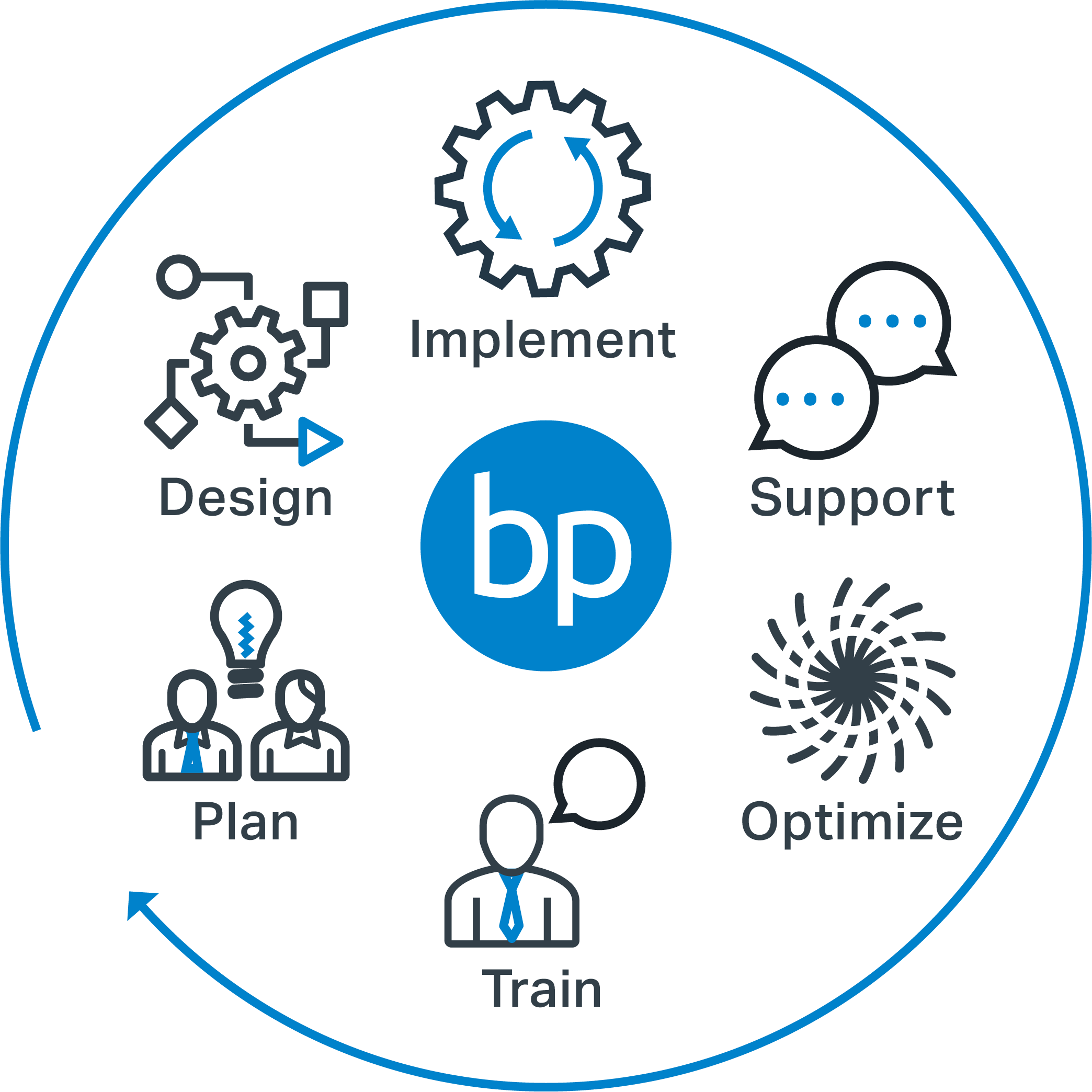 Our intelligent automation software expertise is backed by Ciena's decades of experience working with service provider networks, making our offerings valuable and unique.
Get started now