Automation starts with unified inventory
Inventory systems are a critical component of a network provider's operations and represent the key building block required for Operational Support Systems (OSS) automation and transformation. Historically, inventory data has been inaccurate, static, and spread across multiple, fragmented OSS that proliferated over time as new service offerings and technologies were introduced. The migration to dynamic networks and virtualization only makes this fragmentation problem worse. When customers call seeking a new service or a problem resolved, there's no time to waste. You need to rely on inventory data that gives you a complete view and lets you move fast. How fast?
Blue Planet Inventory and Network Synchronization (INS) is a key use case of Blue Planet Inventory (BPI). It enables the necessary unified, accurate view of inventory by identifying and correcting discrepancies between OSS inventory and network resources. It does so by dynamically discovering network and services resources across multilayers and multivendors, then federating inventory data from multiple sources with the discovered network data into a single model.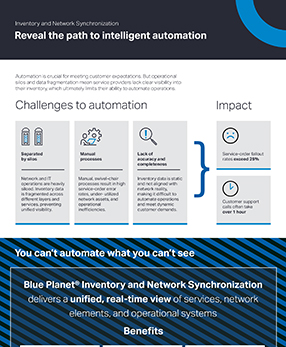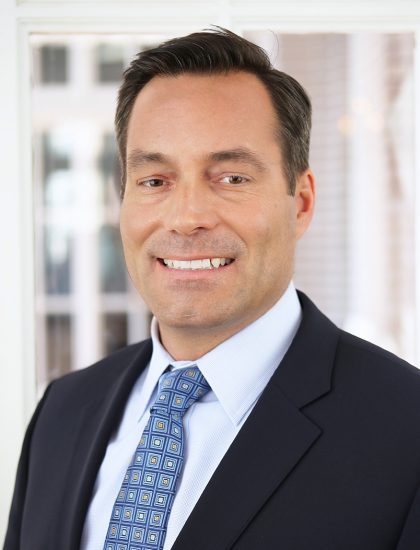 "The Blue Planet team understands the challenges of having multiple, legacy inventory systems and the adverse impact on business processes. By gaining a single view of our network assets and systems, INS is an optimal way to transition to automated operations which ultimately drives greater agility and stronger customer satisfaction."
Kevin Coyne, former Chief Operating Officer, FiberLight
Real-time network and services visibility for greater efficiency
INS provides comprehensive, real-time visibility of the physical and virtual devices across optical, packet, and IP network layers, as well as the logical services deployed over that infrastructure, helping to eliminate swivel-chair operations while reducing service order fallout, troubleshooting intervals, and planning effort. For the business, this means a reduction in operational expenditures and evolution towards more automated operations, resulting in quicker turnaround on customer requests.
Features

Unified, dynamic view of physical and virtual network assets and logical service topology.

Graph database technology to better model complex network environments.

Open architecture for ease-of-integration with the multilayer, multivendor network and the OSS environment.

Hybrid migration and discovery approach for accurate data and avoidance of sync delays.

Events-based architecture that automatically pushes changes in the network to BPI versus waiting for a network scan.

Rules-based reconciliation process that can operate across network sources and other operations tools, so it's easy to define (no code) and supported via a Software Development Kit (SDK).
A look ahead: An AI/AR approach to INS
As networks and services continue to evolve, service providers need new tools and technologies that support the evolution toward intelligent network automation and correcting data discrepancies, while maintaining established delivery processes to their customers. A new approach is to leverage existing smart device technology that combines AR and AI with federated data to create a discrepancy detection and reconciliation solution that can be easily used in the field.
Get started now