Build your automation strategy on a solid inventory foundation
Inventory systems are a critical component of a network provider's operations. But, more often than not, the information they contain is static, populated when a network device was first commissioned into the network, and not updated since. And there are many systems, each containing only a narrow view of inventory that is specific to a vendor or technology layer.
But when customers call wanting a new service, or a trouble resolved, there's no time to waste. You need to rely on inventory data that gives you a complete view and lets you move fast.
The Blue Planet Inventory and Network Synchronization (INS) solution gives you the single source of truth you need. With clear visualization of all your physical network and logical service inventory, you can respond to customer requests substantially more quickly. How quickly?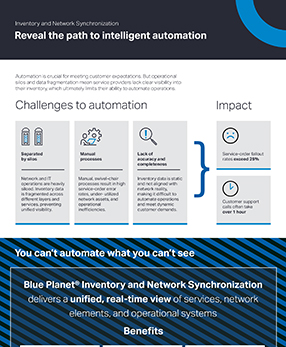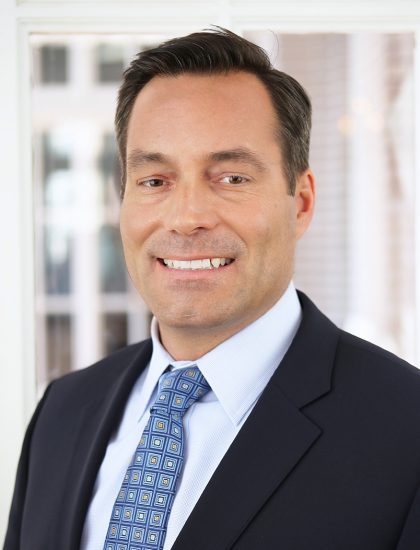 "The Blue Planet team understands the challenges of having multiple, legacy inventory systems and the adverse impact on business processes. By gaining a single view of our network assets and systems, INS is an optimal way to transition to automated operations which ultimately drives greater agility and stronger customer satisfaction."
Kevin Coyne, Chief Operating Officer, FiberLight
Features

Network discovery to gain real-time, accurate visibility of network resources and services across L0-L3

Federation across OSS/BSS inventory and network data into a single, unified inventory model, including stitching between physical devices and logical circuits

Auto-reconciliation of data discrepancies between OSS/BSS inventory and the network, based on business policies
Break Away from Your Legacy Inventory
Migrate from legacy inventory systems quickly with lower risk and faster payback
Get started now