Accelerating digital transformation with service lifecycle automation
Network operators are digitally transforming and evolving the way their businesses operate. The objectives are to improve the customer experience, reduce operational costs, and increase network and service agility, ultimately reducing the time it takes to create and deliver a new generation of on-demand digital services. This transformation involves breaking away from legacy customized OSS solutions by virtualizing networks, and embracing open standard APIs to intelligently automate the services lifecycle.
The Blue Planet intelligent automation portfolio provides the key software components network operators need to streamline and digitize the entire service delivery lifecycle—from design to activation and assurance. The open and modular Blue Planet product family includes dynamic inventory, service order management, multi-domain service orchestration, unified assurance and analytics, and more. At the same time, all Blue Planet products are cloud-native and vendor-agnostic, ensuring that they interoperate seamlessly with other vendors' products, and are easy to integrate—without requiring extensive customization.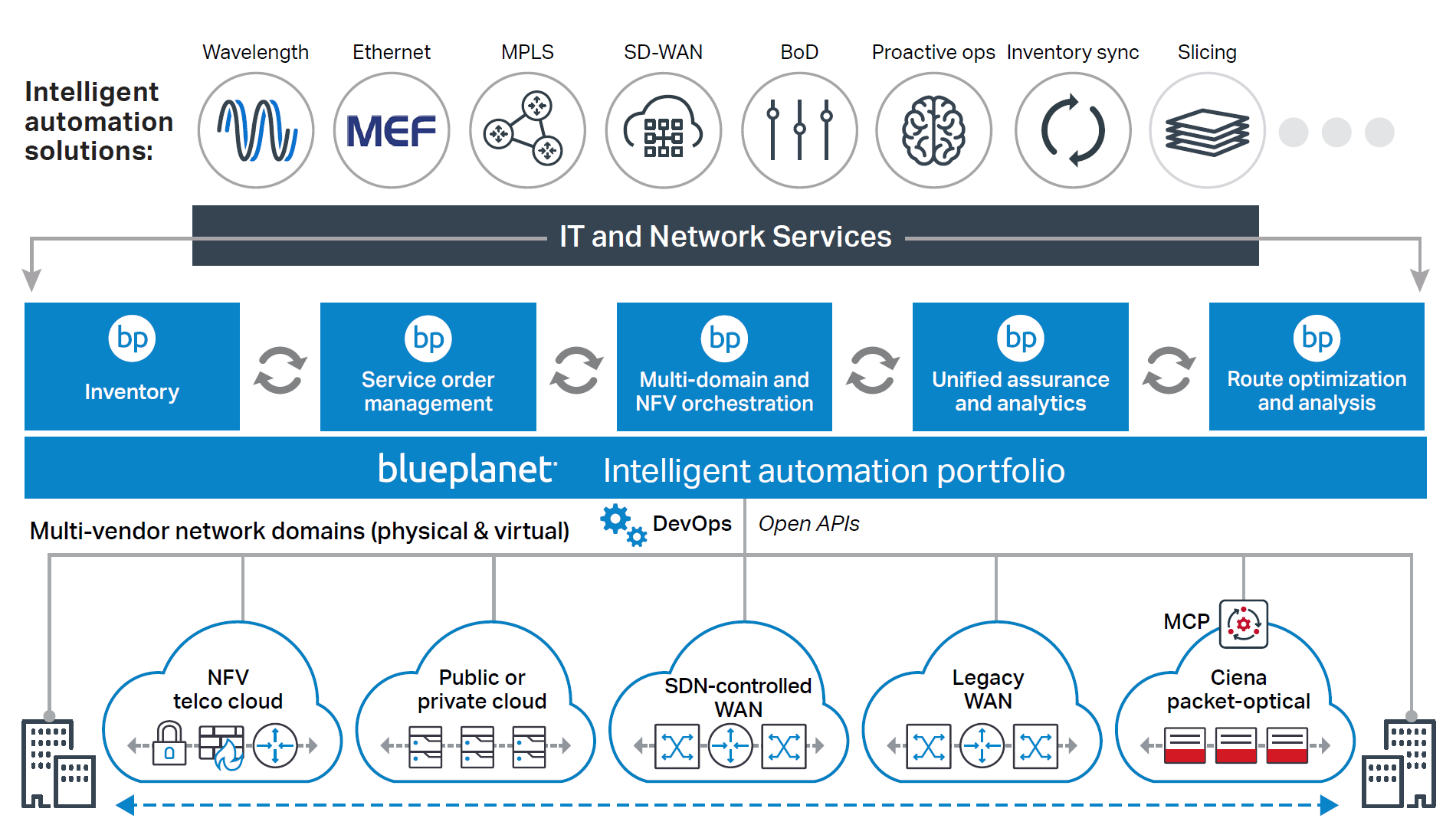 To help network operators optimize their operations, we offer a variety of intelligent automation solutions that combine our Blue Planet software products with standardized integration services. These well-defined and proven multi-vendor solutions, such as Bandwidth on Demand (BoD) and Inventory and Network Synchronization (INS) help operators rapidly address their business challenges and ensure a business outcome.
WHITE PAPER
Read how intelligent automation helps communications services providers (CSPs) and network operators accelerate digital transformation and improve customer experience.
With Blue Planet, you can:

Take an evolutionary approach to automating the service delivery lifecycle
using open and modular products such as service inventory, multi-domain service orchestration and others in specific domains, or across multiple domains.

Gain real-time visibility and control of your services from end to end
to improve the customer experience, reduce operational costs, increase business agility, and reduce the time it takes to deliver new services.

Accelerate digital transformation with best-of-breed software products
that are optimized for intelligent automation, while leveraging open standard APIs and the latest DevOps and cloud-native advances.
Independent case studies highlight the benefits of intelligent automation
Read real-world examples of network operators using service lifecycle automation to modernize their operations for use cases such as SD-WAN, federated operations, and software-defined transport.
CASE STUDY
TMForum: Windstream uses intelligent automation to cut provisioning time by 80 percent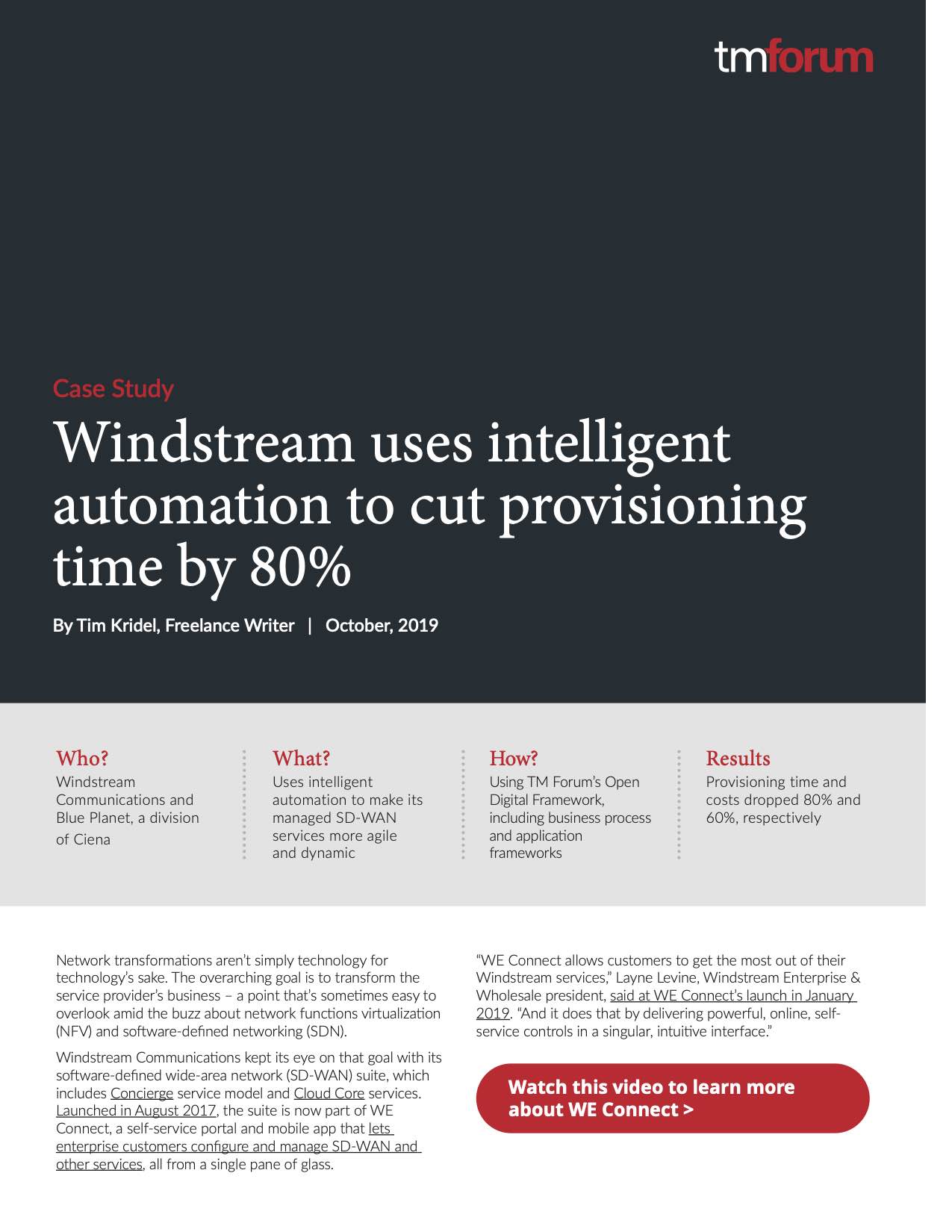 CASE STUDY
Blue Planet Inventory transforms operations at a major CSP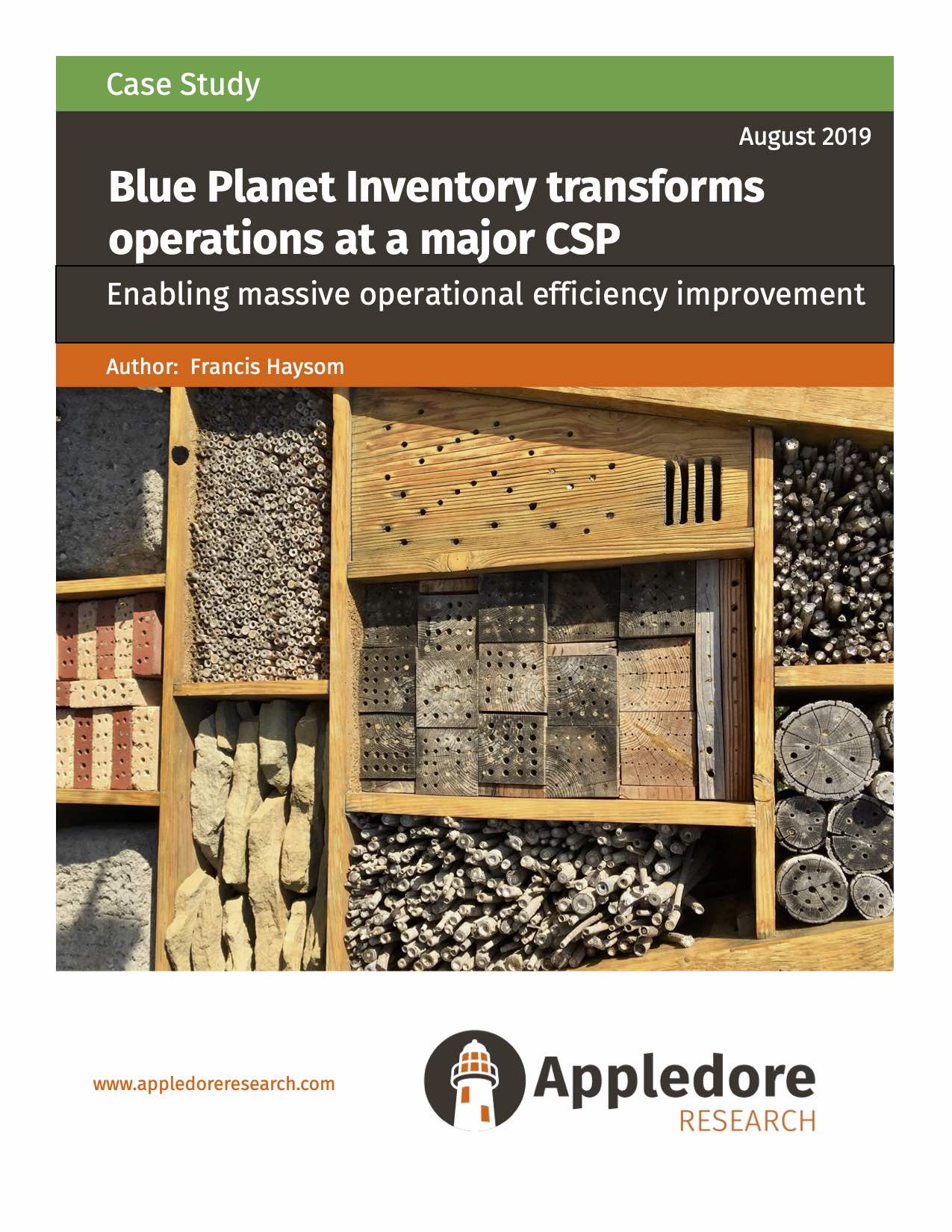 CASE STUDY
Analysys Mason: Telefonica Germany is partnering with Blue Planet to execute its iFUSION transport SDN strategy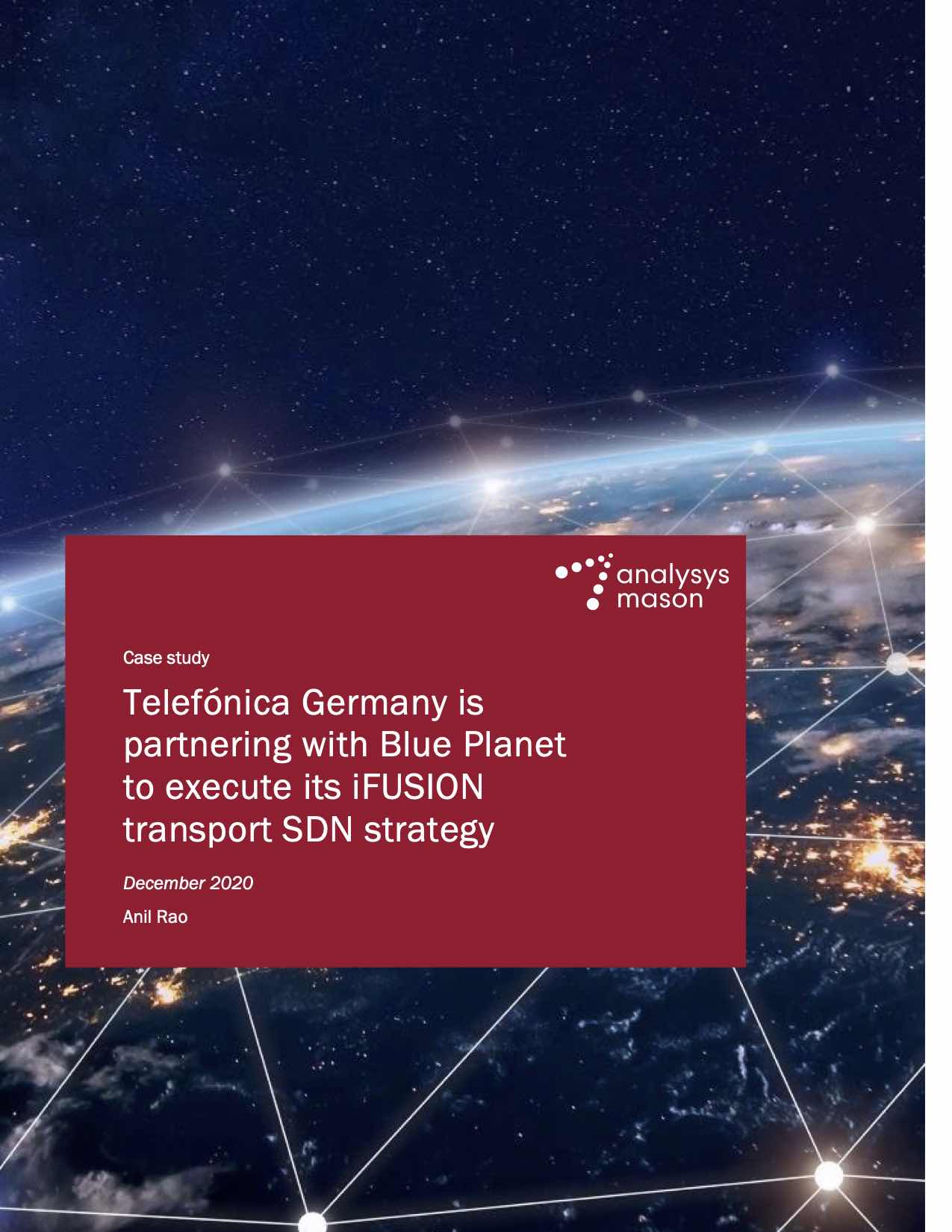 Get started now