Building the foundation for the Adaptive Network™
Blue Planet's open intelligent automation portfolio lets service providers use deep knowledge about the network to power adaptive optimization of the network and services. It facilitates the evolution toward more efficient and modernized operations by bringing together your IT and Network teams to effectively fulfill, manage and assure today's more dynamic, on-demand services.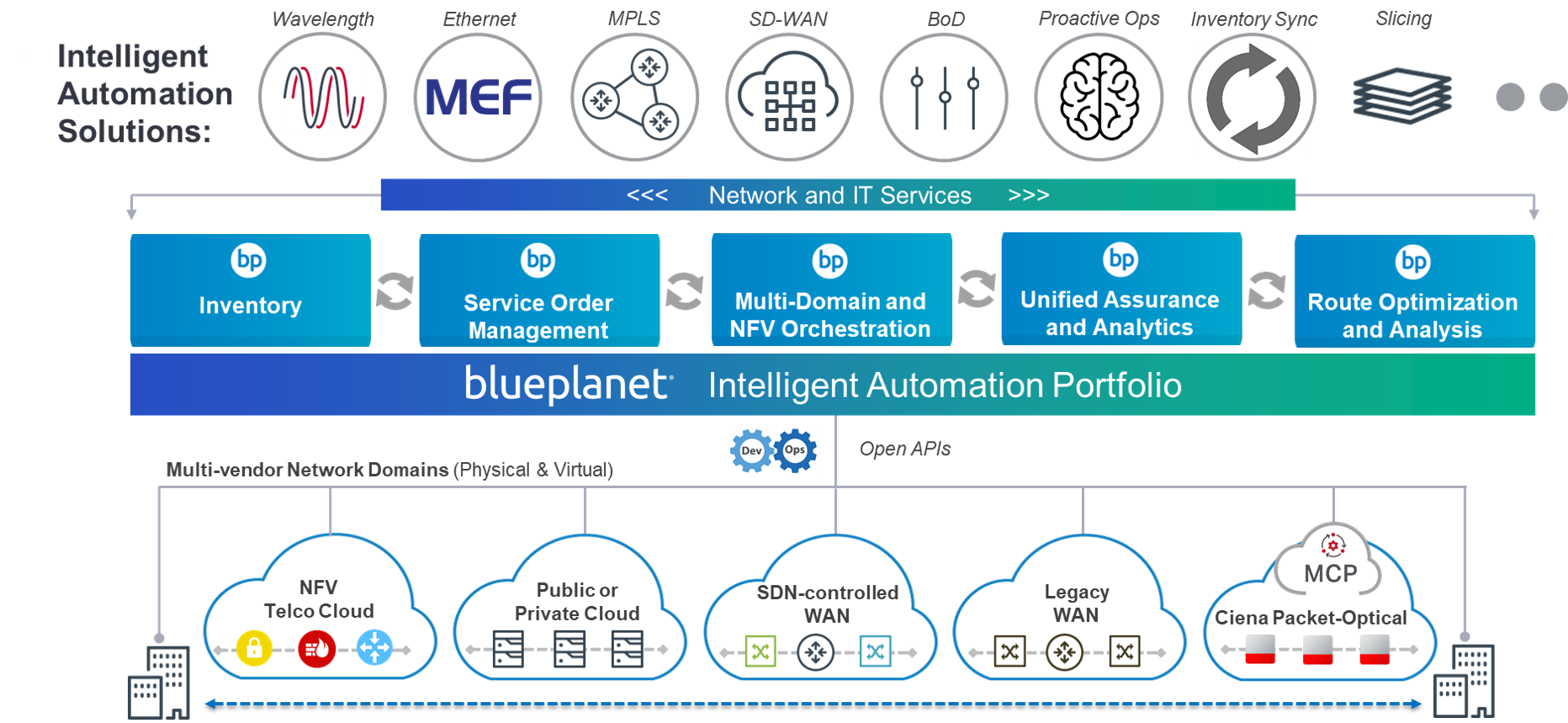 ON-DEMAND EVENT
Blue Planet Virtual Insiders Forum
Gain the inside edge on transformation
With Blue Planet, you can:

Continuously improve operational efficiency and effectiveness
through end-to-end visibility into the real-time state of the network and resources.

Achieve business
agility and accelerate service velocity
by abstracting network complexity and driving intelligent automation of critical business processes across IT operations and the network.

Elevate the customer experience
by providing outstanding service QoE through data-driven network insights and closed-loop control.
Get started now