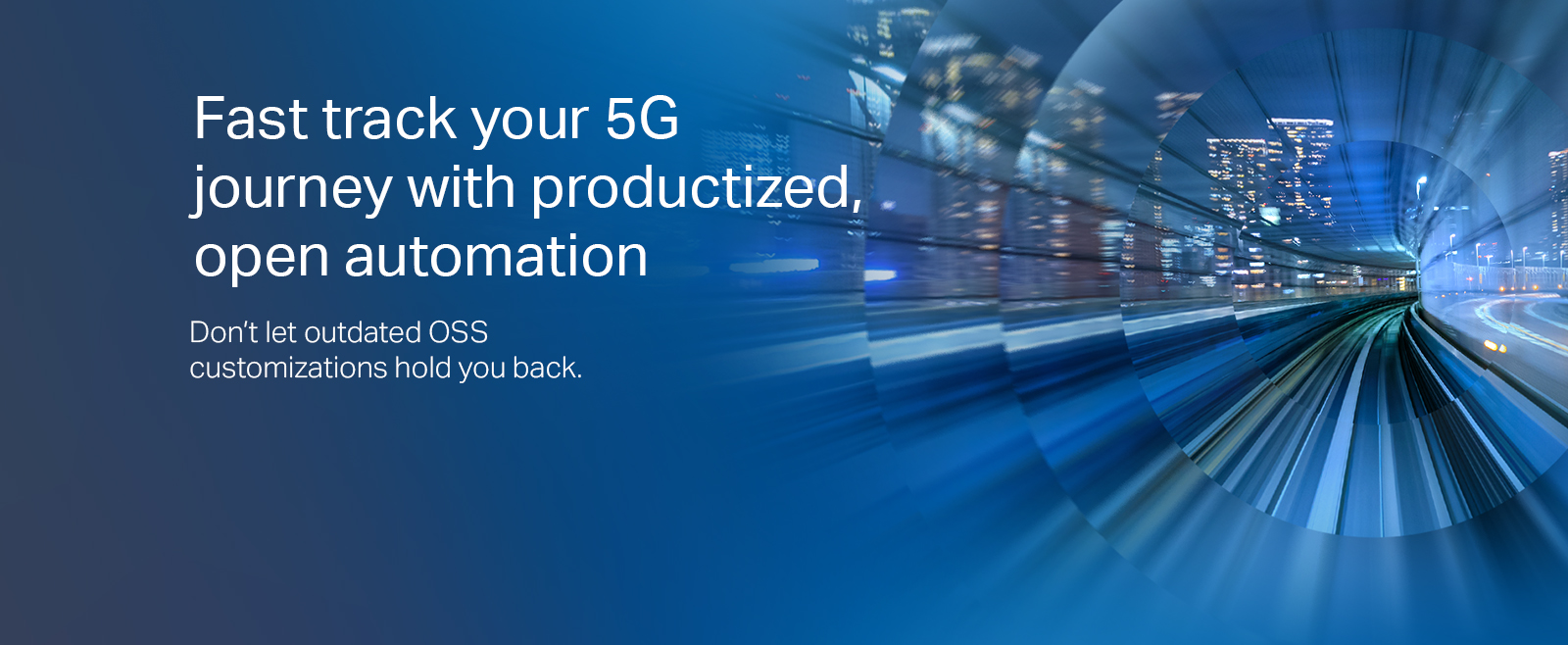 Your roadmap for accelerating 5G
Meeting customers' unique service needs once required highly customized software that led to slow, manual, complex operations—not to mention inflexible services, and limited market differentiation. Not anymore.
Now you can deliver services much more quickly and efficiently and provide the dynamic digital experiences your customers demand. Intelligent automation and 5G network slicing can make it happen.
Get the control you need to realize this opportunity at your own pace. Blue Planet's productized, open 5G automation solution gives you a roadmap for accelerating every stage of your 5G journey—from network planning and preparation through implementation and monetization.
Explore real-world 5G journeys
Telefónica Deutschland accelerates its rollout of 5G and digital services
Learn how Blue Planet is helping Telefónica automate its transport network to optimize it for 5G network slicing and other services.
WEBINAR
Accelerate Your 5G Journey
Learn how to accelerate your journey to 5G from experts who are at the forefront of 5G service innovation. Watch our on demand interactive two-part webinar series to engage with network operators, 5G Analyst Monica Paolini of Senza Fili, Youssef Abdelilah of American Tower, and Blue Planet professionals as they share their insights and perspectives on the journey to 5G and the requirements for successful and profitable outcomes.
OMDIA WEBINAR
Network Slicing: Key Automation Building Blocks to Monetize Your 5G Investment
Network slicing accelerates 5G monetization by allowing you to deliver highly differentiated digital services. This expert-led webinar highlights the evolution and current status of network slicing and identifies the key building blocks that you need to effectively manage the entire slice lifecycle and fully monetize your 5G investments.
Contact us
Find out how Blue Planet's productized, open automation approach can help fast track your 5G journey.
Temporal Observability for End-to-End 5G Network Slicing
Successful management of dynamic 5G slices and services requires end-to-end observability. Explore the concept of temporal observability, why it's critical to 5G, and how Blue Planet enables temporal observability for a network slice from any tower to data center, helping you successfully deliver and assure 5G services.
Related Resources
Explore these other helpful resources to learn more about how Blue Planet can fast track your 5G journey.
Get started now