Proven network automation for enterprise teams
The Blue Planet Enterprise Automation Suite (BPE) seamlessly combines fault and performance monitoring with a set of AI-driven capabilities to simplify, speed-up, and automate network visibility and control—cutting your operating costs while avoiding your time spent trying to identify and diagnose network issues.

Ciena IT improves operations, lowers OPEX
"We use Blue Planet Enterprise to automate network operations across more than 30 locations and multiple continents. What stands out is BPE's ease-of-use—it was clearly designed by hands-on network administrators—and I cannot overstate how critical this can be at 3:00am when something goes wrong! The visibility and insights that BPE provides are constantly delivering value across our operations environment, whether helping us diagnose and correct problems or plan forward."
- Babak Anvari, Senior Manager of IT Operations, Ciena
Blue Planet Enterprise Automation Suite products enhance network visibility and control
Dynamic Configuration and Change Management (DCCM)
Increase visibility and control of your multi-vendor network within minutes. Avoid high proportion of network outages that result from human error and misconfigurations with comprehensive configuration management, backup and restore, software deployment, and device inventory—down to the serial number!
Intelligent NetOps (INO)
INO provides AIOps-driven diagnosis and guided root-cause problem resolution that help optimize performance across your multi-vendor network ecosystem. INO closed-loop automation lowers the burden on your NOC team, improves your operational effectiveness by filtering alarms, and reduces fault resolution from hours to minutes.
Unified Automation Platform
Combine use of DCCM and INO for best results. The platform provides enterprise features like a unified UI, role-based user control, point-and-click Integration Hub set-up, and workflow automation control.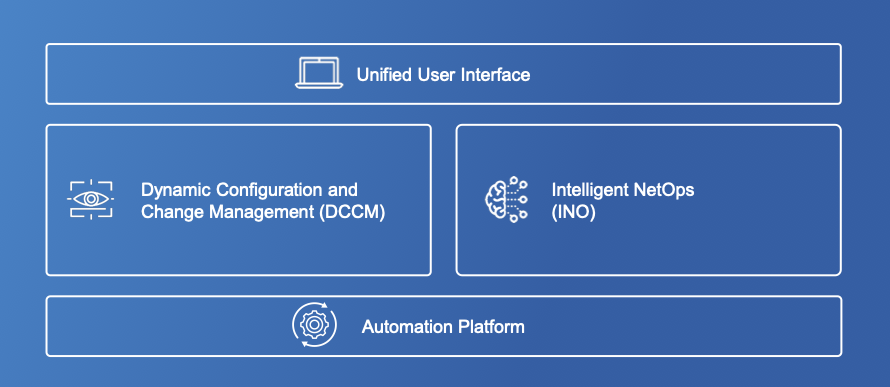 What sets us apart?

Proven and purpose-built
Extends feature-rich Blue Planet Intelligent Automation software to address enterprise-specific IT and network operations requirements.

Dynamic control
Works with your current Network Change and Configuration Management (NCCM) systems to provide real-time updates and comprehensive control with prebuilt configuration templates.

AIOps-driven
Ensures network performance and uptime with unique patent-pending AIOps-driven root-cause analysis, problem resolution, and NCCM automation.

Cloud-hosted
Lowers your burdens with agile feature maintenance while centralizing your network management and retiring technical debt.

Extensible architecture
Easily connects with your workflow automation tools like SNOW, Okta, Teams, Opsgenie, and more. Point-and-click setup speeds deployment in the most complex multi-vendor environments.

Pay-as-you-grow
Provides a true SaaS-based consumption model with billing based on your actual use, offered with free trial and flexible subscription packages.
Accelerate your network ROI
"Enterprise network complexity is increasing, faster than IT headcounts and budgets. With Blue Planet's proven network automation capabilities now packaged for enterprises, you can stay ahead of that complexity while improving your visibility and control. With BPE, your IT team can be more productive, and your networks will add more business value. We are at the beginning of what promises to be an exciting era of new possibilities for our enterprise customers."
- Rick Hamilton, SVP Blue Planet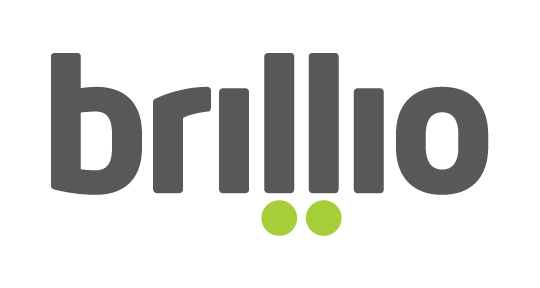 Blue Planet and Brillio have partnered to co-create the next evolution in intelligent automation for networks
We're working closely with Brillio, a global leader in digital business transformation trusted by hundreds of Fortune 2000 organizations, to craft innovative enterprise solutions. Together, we invite you to speak with our experts, request a demo, or start a free trial.
Get started now