Intelligent and rapid assurance operations for complex networks
Today's assurance tools aren't equipped to effectively manage complex multi-technology and multi-domain networks. They have highly fragmented frameworks that require manually intensive swivel-chair operations and aren't designed to address issues caused by interdependencies among the multiple layers of the network—which consume significant operational resources and can't be easily tracked or managed. Importantly, this leads to potentially costly SLA violations.

Blue Planet Multi-Layer Assurance (MLA) takes a unified approach to providing assurance for multi-vendor and multi-layer networks that span both optical and IP domains. As a Proactive Network Operations solution, MLA is a comprehensive offering that uses advanced analytics, AI, and intent-based policies to enable a highly scalable closed-loop automation solution that combines human knowledge and oversight with machine learning—to intelligently automate the resolution of issues that can impact critical services. The result is outstanding service reliability and SLA conformance ---and gaining of your customers' trust and loyalty.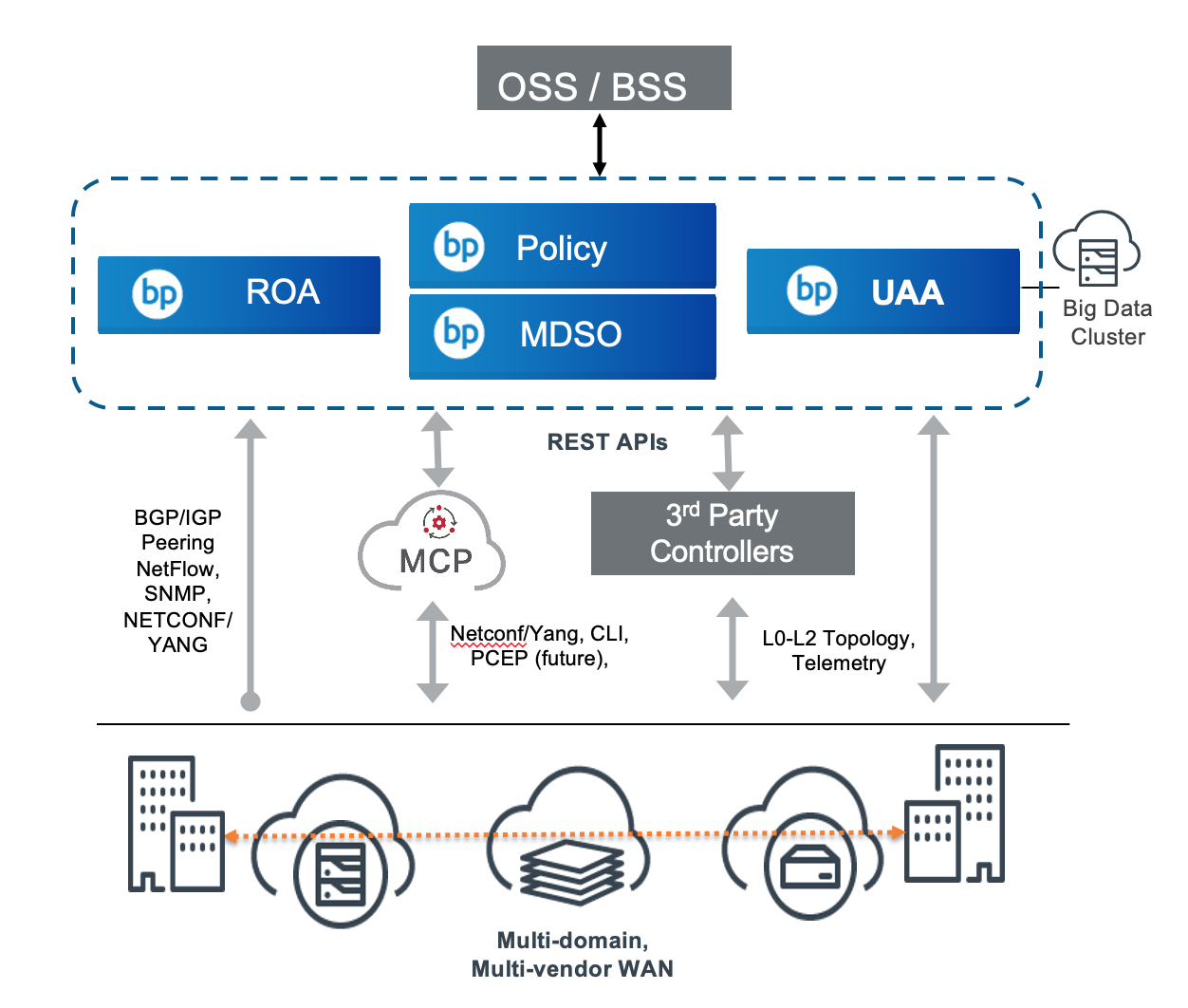 Ensure consistent service QoE across multi-layer networks with Blue Planet MLA
Key Features

Unified visibility, monitoring, and proactive management of issues across optical and IP network domains
Implementation of protocol-agnostic device monitoring, alarm federation, and performance thresholding with alerts before emergencies occur

Automated trouble-to-resolve processes for resolution of issues
Cross-domain correlation, root-cause analysis, and customer impact analysis with operator-controlled, preemptive remediation actions

Network capacity optimization
Unified insight into network utilization and performance for improved planning and procurement of additional network resources

Multi-vendor device support
Support for over 1,300 products across more than 135 vendors and growing

Preservation of existing investments
Integration with existing OSS/BSS, NMSs and assurance tools through TMF standard or customer API

Stepwise approach to implementing AI-enabled closed-loop automation
Phased approach to solution operationalization starting from basic fault and performance monitoring all the way to intelligent, closed-loop automation for pre-emptive resolution of issues
Get started now