Improve customer experience with automated service lifecycle management
Service providers that rely on legacy operations environments and time-consuming, piecemeal troubleshooting to fulfill and assure Ethernet services, face long order-to-service intervals and sky-high operations costs—negatively impacting their competitiveness and profitability.

The proven Blue Planet Ethernet Service Automation solution combines order management, inventory, multi-domain service orchestration, and service assurance with AI-powered analytics in a single open platform that automates order-to-service and trouble-to-resolve processes end to end across multiple network layers and multi-vendor elements.

The solution overcomes the challenges of outdated operational processes, accelerating time to revenue, and improving operational efficiency. It's ideal for forward-looking network providers that offer Ethernet business services, wholesale access, or wireless backhaul.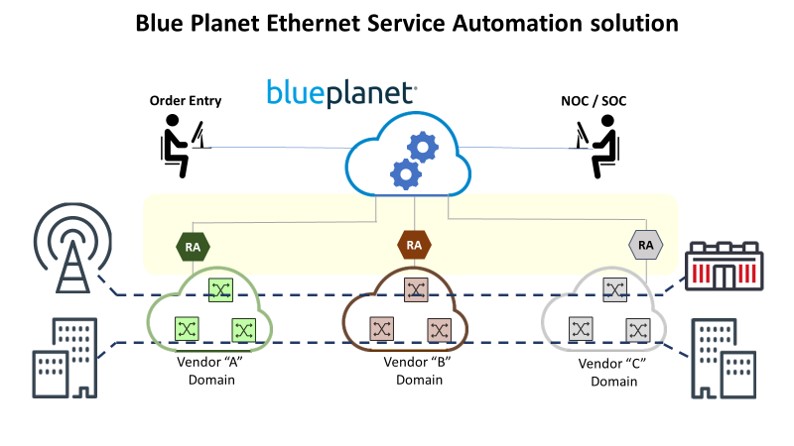 Key benefits

Improve customer satisfaction and speed time to revenue by accelerating service fulfillment by up to 95 percent

Reduce service activation OPEX by up to 85 percent with end-to-end network topology and Ethernet Services auto-discovery, as well as automated service and network orchestration and service assurance instantiation

Dynamically create Ethernet Services—compliant with MEF 7.3, 10.3, and 59—over OTN, QinQ, Ethernet Ring Protection Switching (ITU G.8032), MPLS-TP, and IP/MPLS transport networks

Avoid unscheduled downtime with automated, closed-loop remediation that identifies potential network issues before they cause network outages and trigger SLA penalties

Integrate with current network and operations environments using a simple, standards-based approach

Achieve return on investment in under one year with this comprehensive, business-focused software solution
DFA: At the Forefront of Ethernet Service Innovation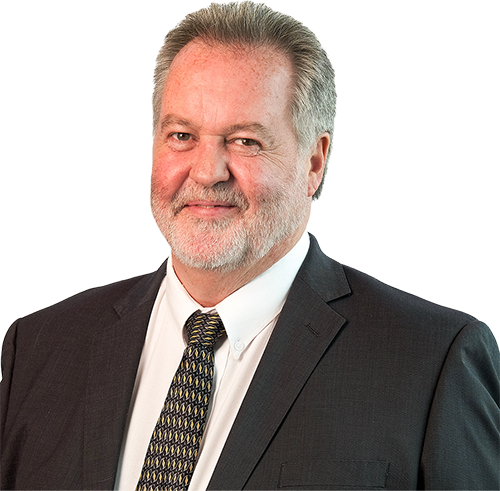 "As we provide more Ethernet and virtual services, we are investing in technologies that streamline the process and make this change economical." - Andreas Uys, CTO, DFA

Dark Fibre Africa (DFA) is the premier open-access fiber optic company in South Africa, providing its clients with the infrastructure they need to run their businesses. DFA uses Blue Planet to automate Ethernet service delivery end to end across their multi-layer network. The solution contributes to DFA's operational excellence and helps improve customer satisfaction.
See how Blue Planet and DFA are reimagining Ethernet service automation
Ethernet Service Automation Videos
Traditional order-to-service procedures are too slow, tedious, and error-prone to meet today's business requirements. Blue Planet's Ethernet Service Automation solution changes the game by automating service delivery across complex multi-vendor and multi-domain networks. Learn how to modernize your service design and activation process – and delight your customers – with Blue Planet.
Improve Ethernet Services with Intelligent Automation
Learn how the Ethernet Service Automation solution can help you accelerate time to revenue, improve operational efficiency, and deliver a superior customer experience by automating Ethernet service design, activation and assurance end to end across multi-vendor network elements and multiple network domains.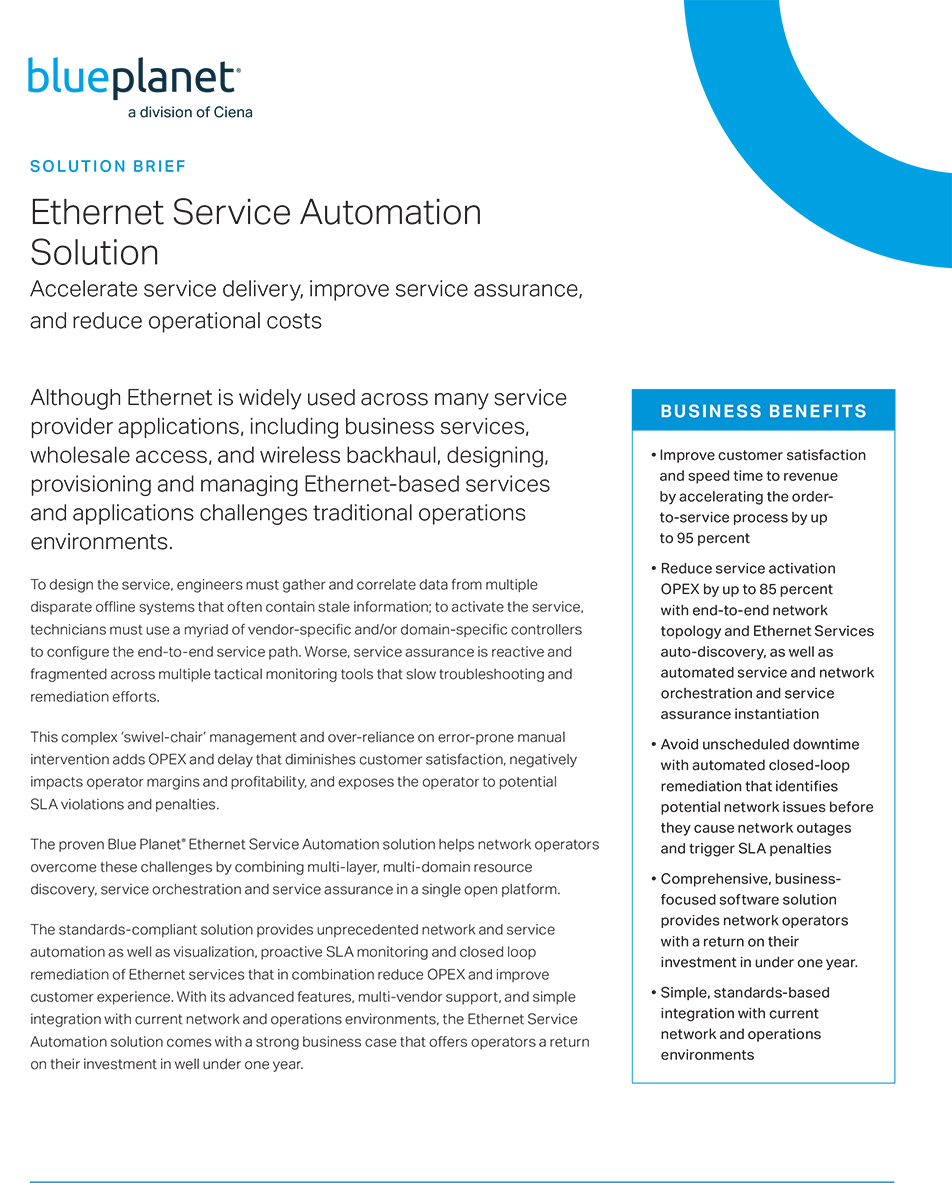 Get started now