Webinar - Ciena and Windstream offer the promise of programmable networks: simplification, automation, transformation
Are unreliable connectivity and bandwidth pressures driving up your CAPEX and OPEX, hindering agility and business innovation?
You need a dynamic model—one that can deliver straight to the cloud to answer the increasing strain put on your traditional network architecture.
Join Windstream and Ciena in this live webinar. We'll discuss how Software-Defined Networking (SDN) technology is paving the way to intelligent automation and has created a programmable network offering:
Direct connectivity to cloud
Access to on-demand services
Faster installation intervals
Improved overall customer experience
Attend live and you'll also receive a digital copy of the Analysys Mason Case Study that walks you through this industry-impacting, in-depth journey.
Featured Speakers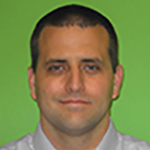 Clay Madar
Senior Product Manager
Get started now