Are you struggling with the slow, tedious, siloed process of end-to-end service provisioning and assurance of wave services across a multi-vendor optical network, due to swivel-chair between vendor-specific management systems, and manual 'stitching' of connectivity between technology domains? Is the resulting complexity leading to slow time-to-market, lower quality of experience for your customers, higher operational costs, and ultimately reduced competitiveness for you?
The Blue Planet® Wave Services provides full service lifecycle automation that lets CSPs activate and assure optical wave services from end-to-end across multi-vendor networks, with speed and efficiency at scale.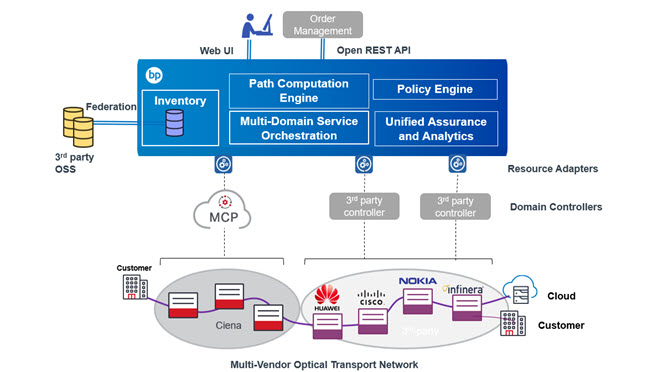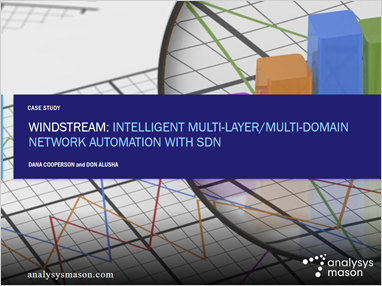 Discover real-world results
How can Wave Services Automation across multi-vendor domains impact your business? One customer increased efficiency by 50% by simplifying operations and automating processes. Plus the customer reduced service install cycles and improved service predictability, gaining 45% more service agility. "Reduced service installation intervals through SDN-based automated provisioning capabilities enable Windstream to accelerate the delivery of managed wavelength services to its customers. The operator can now provision 10G wavelength services in 20 days."
Key Features

Vendor-agnostic solution for automating service provisioning and assurance, providing a 'single-pane-of-glass' in contrast to time-consuming swivel-chair operations between management silos

Dynamic discovery of accurate state of network and service resources, and real-time correlation of performance metrics, streamlined through the use of Resource Adapters which easily integrate with underlying third-party SDN controllers, EMS/NMS, and network elements

End-to-end service activation and assurance, combined with real-time analytics, provides policy-driven service lifecycle automation
Get started now