Improve customer experience with on-demand services
Enterprise customers want flexible WAN services that can be activated and modified with the same speed and ease as their cloud services. Unfortunately, network operators can't address this need with their traditional services, which involve an expensive, multi-week order-to-service process and are offered with long-term fixed contracts.
The Blue Planet Bandwidth on Demand solution addresses this market opportunity with customer-controlled immediate and scheduled Ethernet and OTN service activation, which supports highly differentiated pay-as-you-go pricing that can increase your service margins by up to 60% and decrease your service fulfillment costs by up to 90%, versus static service offers.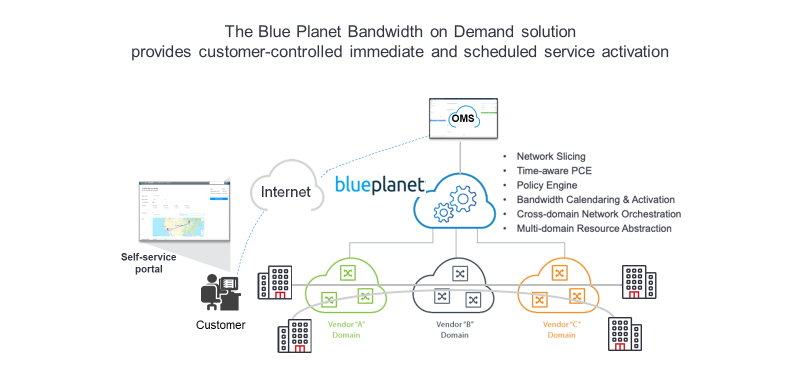 On-demand services for our on-demand world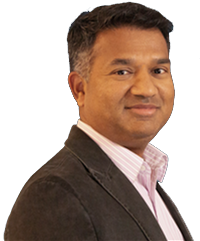 "On-demand services give enterprises the agility they want. With the ability to control their connectivity services with the same speed, ease, and pay-as-you-go pricing they get with their cloud-based services, they have the power to respond quickly and efficiently to changing traffic demands and business priorities."
Anand Santhanam, Vice President, Communications, Media & Entertainment at Infosys
Features

On-demand services
Blue Planet automation decreases the service activation interval to minutes…and decreases traditional order-to-service OpEx by up to 90%

Bandwidth calendaring
Time-aware path computation allows service scheduling without overbooking resources or stranding capacity between scheduled events

Customer self-service
Improve customer experience with a self-service portal that lets your clients create, modify, terminate and schedule services

Pay-as-you-go flexibility
Improve customer value, increase your market share and create competitive differentiation with flexibly priced offerings

Network slicing
Partition your network to offer premium-priced customer-dedicated resource pools for Bandwidth on Demand, to complement your basic first come, first served offering

Multi-vendor support
Orchestrate and automate service delivery across multi-domain, multi-vendor networks
Bandwidth on Demand Videos
The Blue Planet Bandwidth on Demand solution enables customer self-service for immediate and scheduled on-demand OTN and Ethernet services, letting clients control the capacity and connectivity they need—exactly where and when they need it—while paying for only what they use.
Delight customers and differentiate
Learn how the Blue Planet Bandwidth on Demand solution can help you deliver innovative and differentiated immediate and scheduled on-demand services that increase your revenue and margins while decreasing your service fulfillment OpEx.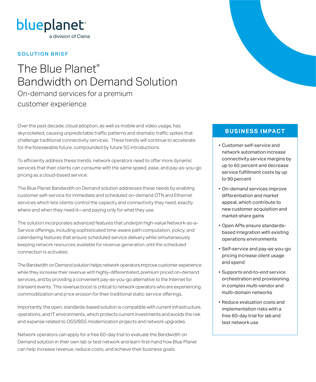 Get started now