Watch presentations from our annual invitation-only virtual event focused on the innovations driving transformation.
As the journey to commercial 5G accelerates, Mobile Network Operators (MNOs) and telecom service providers are modernizing their operational support systems (OSS) to embrace the cloud, open architectures, automation, and more.
Are you prepared for the challenges and opportunities offered by 5G?
Blue Planet's annual Virtual Insiders Forum (VIF) brings together leading industry analysts, Blue Planet experts, and our service provider customers to share exclusive insights and discuss the market forces and software innovations driving transformation.
Register to watch VIF 2022 on demand sessions.

* Valid corporate email address is required.
Event highlights
Driving innovation
Introduction from Blue Planet's SVP and GM, Rick Hamilton, highlighting the innovations that are driving growth for service providers and the shifting role of the OSS
Analyst insights
Insights from Francis Haysom, Principal Analyst at Appledore Research, on the evolution to 'Telco as a Platform' and benchmarking your OSS for 5G readiness
Customer perspectives
Neos Networks shares their OSS modernization experiences and their open, automated, and NaaS-based approach to dynamic services.
What's new?
The latest innovations in digital transformation, network and service automation, and artificial intelligence (AI) from Blue Planet experts
Fireside Chat: The impact of 5G
Join Rick Hamilton, GM and SVP, Blue Planet and David McClelland, technology journalist and VIF moderator, for a discussion on the impact of 5G on service providers. During this discussion, Rick shares insights on the transformative digital technologies and automation innovations that are re-shaping the network and the shifting role of the OSS to enable dynamic services.
VIF 2022 featured sessions
Telco as a Platform, Benchmarking Your OSS
for the 5G Ecosystem
Speaker: Francis Haysom,
Principal Analyst, Appledore Research

With 5G, innovative services providers are evolving to 'Telco as a Platform'. In this session, Francis Haysom, from Appledore shares his insights about this exciting new concept, how it allows telcos to deliver network services for a larger ecosystem based on their core network capabilities, and how operators can benchmark their own OSS to determine their readiness for this journey.
Case Study: Automating Operations to Improve the Customer Experience
Speaker: Darron Christopher,
Chief Enterprise Architect, Neos Networks

Neos Networks, a leading UK connectivity provider, has implemented state-of-the-art service orchestration and dynamic inventory to automate service fulfillment across their multi-vendor and multi-layer transport network. In this session, Darron Christopher, Chief Enterprise Architect at Neos Networks, will share details about their ongoing OSS modernization efforts, and how they are adopting an open, automated, and NaaS-based approach to prepare for the dynamic services and business opportunities offered by 5G.
An Intelligent Automation Roadmap for 5G
and the Edge
Speaker: Marc-Antoine Boutin,
VP of Products, Blue Planet

5G and Edge Computing are fundamentally transforming the way new digital services are created and operated, ultimately offering end-customers an entirely new connected experience. In this session, Marc-Antoine Boutin from Blue Planet reviews the latest innovations and capabilities Blue Planet is bringing to help customers evolve to automated operations essential for 5G success.
Meet our moderator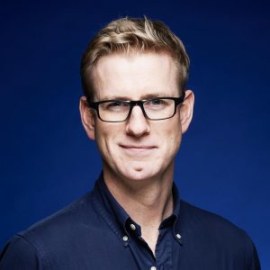 David McClelland
Moderator
Technology Journalist and Presenter
The friendly face of tech on British television, David McClelland has been BBC's Rip Off Britain's technology consumer champion for the last 10 series and a regular on the ITV Good Morning Britain sofa, giving his take on breaking technology news. As a writer, David enjoys regular bylines with national newspapers and specialist titles including Metro, TechRadar, International Business Times, Mobile World Live, and Wired.
Get started now