Tier-1 Pan-Asian service provider assures MPLS services and ensures customer satisfaction with Blue Planet
Blue Planet's Don Jacob details how one service provider was able to assure their MPLS services and, more importantly, cut down SLA payouts by proving the root cause of service reachability issues.
Despite numerous predictions about its end, MPLS continues to be a go-to technology for enterprises to realize scalable, stable and secure connectivity between their geographically disbursed locations. It's also a major source of revenue for service providers who, along with their vanilla MPLS offerings, add to the bottom-line with various value-added services such as end-to-end QoS, service performance levels, resiliency, encryption and more.
But to ensure customer satisfaction, upsell additional value-added services, and thereby drive revenue growth, providers must be able to assure MPLS services and prove SLA attainment to their customers.
Lack of routing visibility
A pan-Asian tier-1 service provider our Blue Planet team recently worked with lacked insights into their MPLS service paths. Despite using a number of network monitoring tools, they were unable to determine if the MPLS path changed, the new path taken, and what caused the change.
Due to the lack of visibility into transient and historical routing behavior, the provider was unable to definitively identify the root cause for many connectivity issues. This led to them taking the blame for service delivery issues and frequently paying out SLA penalties in an effort to maintain customer goodwill! In cases where the root cause could be traced – many times only after hours of diagnosis – the problems were often found to have been caused by the customer making changes on their Customer Edge (CE) device.
This challenge is true for several other service providers across the globe. Many providers, despite owning numerous network monitoring tools, lack comprehensive visibility and analysis into their IP/MPLS network, routing behavior, and service performance. They are unable to visualize how routing paths changed or correlate routing events with network performance to proactively troubleshoot issues or accurately determine the root cause.
For example, in the normal course of troubleshooting a connectivity issue, the network team looks up the source and destination nodes for a service, trace the routing path across hops, analyzes the performance of every hop along the path, manually correlates data from different tools, and if lucky, successfully identifies the root cause. If the said issue is intermittent or transient, troubleshooting is next to impossible as the routing path would have dynamically changed, leaving trouble tickets to be closed without a root cause analysis (RCA).
Real-time and historical routing analysis
Blue Planet Route Optimization and Analysis (ROA) can simplify and accelerate troubleshooting of connectivity issues and assure MPLS services. ROA provides real-time and historical visibility into IP/MPLS topology, routing events, network performance, and traffic behavior. It shows if a routing path changed, which links along a path failed, and the new path taken by a service to reach its destination. It also correlates performance with routing events to show how performance impacted service delivery or how routing changes affect network performance.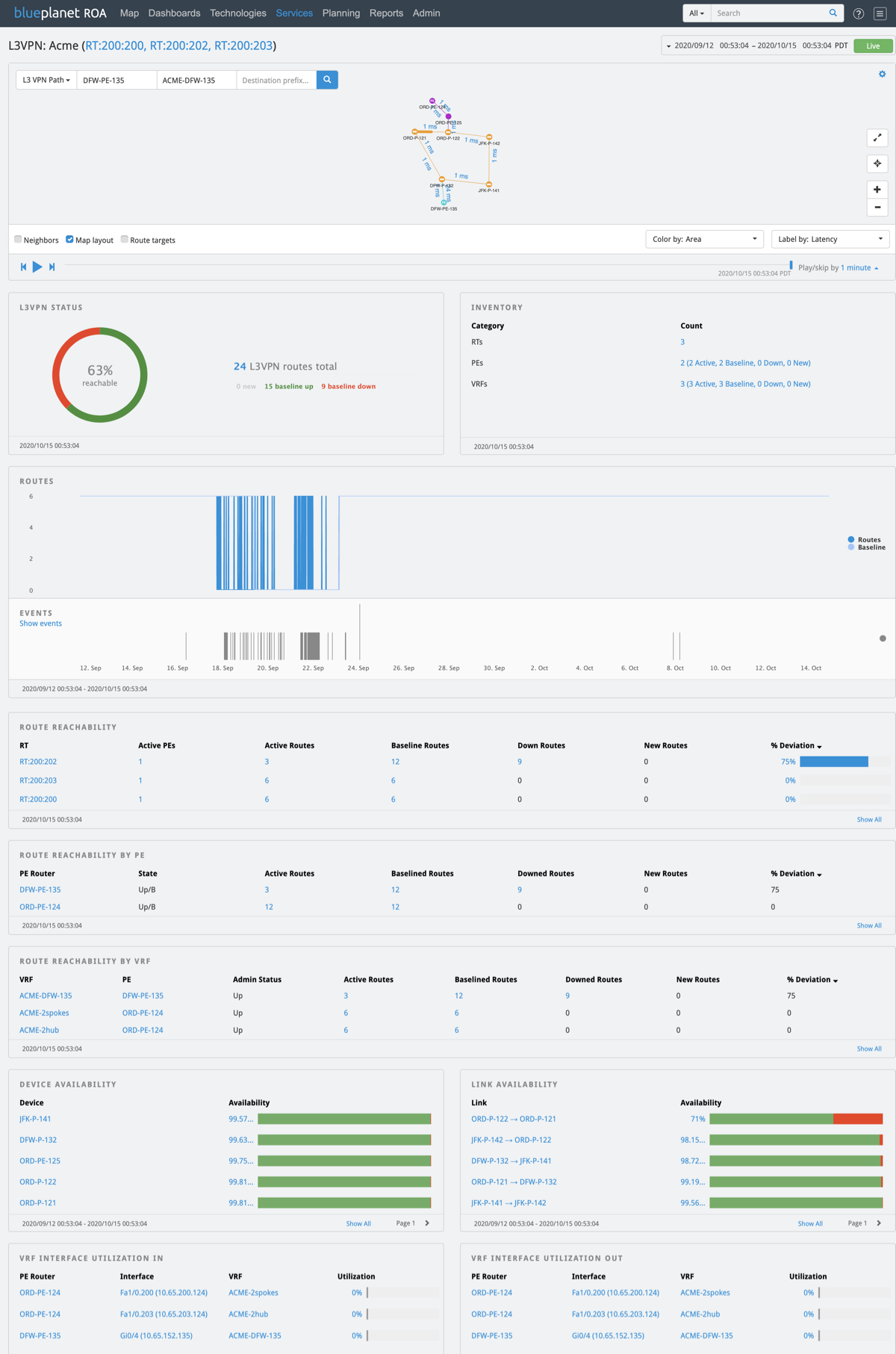 Figure 1 ROA providers insights into network performance in the context of overlay MPLS and VPN services
The actionable information from ROA not only helps assure MPLS services but also proves SLA attainment helping providers upsell other value-added services and drive revenue growth.
Leveraging the visibility and analytics provided by ROA, the Asian tier-1 service provider was able to assure their MPLS services and, more importantly, cut down SLA payouts by proving the root cause of service reachability issues. To learn how the provider uses ROA in their network, check out our ROA case study.
In addition to visibility and analytics, ROA is built for automation. Using its policy-based path computation, ROA can work with Blue Planet MDSO or any 3rd party orchestrator to automate the planning and provisioning of Traffic Engineering (TE) tunnels.