How automation is transforming managed SD-WAN services
The rapid rise in the popularity of SD-WAN has many service providers scrambling to operationalize and integrate new SD-WAN solutions into their existing managed business services portfolios. Lee Doyle, principal analyst at Doyle Research, details how modern orchestration software can provide the answer. This guest blog is sponsored by Ciena Blue Planet.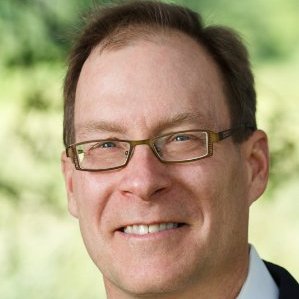 Lee Doyle is Principal Analyst at Doyle Research, providing client focused targeted analysis on the Evolution of Intelligent Networks. He has over 25 years' experience analyzing the IT, network, and telecom markets. Lee has written extensively on such topics as SDN, NFV, enterprise adoption of networking technologies, and IT-Telecom convergence. Before founding Doyle Research, Lee was Group VP for Network, Telecom, and Security research at IDC. Lee contributes to such industry periodicals as Network World, Fierce, and Tech Target. Lee holds a B.A. in Economics from Williams College.
The $40+ billion market for managed business services is undergoing significant change and competitive re-alignment. SD-WAN, with its inherent flexibility, high reliability, and lower costs is rapidly becoming the platform of choice for managed business services, including emerging 5G and IoT solutions. While many Communications Services Providers (CSPs) offer managed SD-WAN solutions today, the inherent operational complexity is challenging their manually intensive processes and stressing their traditional OSS stacks.
Modern orchestration software can provide for the efficient delivery of agile, differentiated Managed SD-WAN services, at scale. Leading operators leveraging these solutions for automating SD-WAN services delivery report faster service activation, lower service fulfilment costs, and rapid resolution of trouble tickets. With advanced automation, orchestration, and abstraction capabilities, these platforms increase operational efficiency, avoid vendor lock-in, and help service providers maximize their revenue opportunities by integrating their Managed SD-WAN services with their broader service portfolio.
Requirements for successful Managed SD-WAN services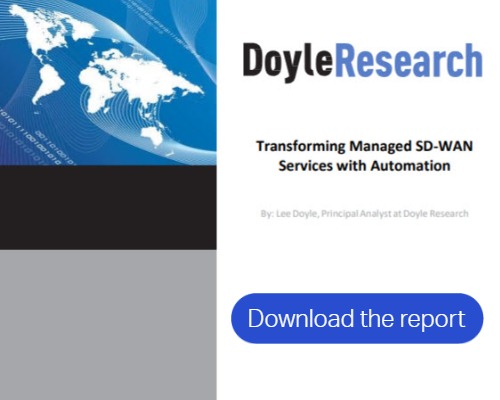 Consuming SD-WAN as a managed service is desirable for many organizations looking to outsource the complexity of WAN connectivity to remote branch locations. This inherent complexity is also why many CSPs are finding it difficult to operationalize managed SD-WAN solutions, at scale, to profitably compete with non-facilities based MSPs and other providers leveraging leading edge SD-WAN technology.
CSPs must integrate new SD-WAN solutions into their existing managed business services portfolios, which include MPLS, ethernet, and 4G/5G. The orchestration software should easily plug into their existing back office operational support systems. A modern automation and orchestration solution can apply a common service model to abstract the underlying SD-WAN platforms, allowing CSPs to use multiple different vendors to build managed SD-WAN service offerings, without adding operations complexity and cost. Benefits can include the following:
Rapid and accurate provisioning of the SD-WAN overlay and the network underlay
The ability to deploy multi-vendor solutions – SD-WAN, network security, etc. – to promote innovation, differentiation and customization
End-to-end visibility and closed-loop service lifecycle automation and assurance
Simple integration with existing OSS / BSS platforms
Windstream SD-WAN example
Working with Ciena's Blue Planet division, Windstream used intelligent orchestration and automation to make its managed SD-WAN service more agile and dynamic. As compared to its previous deployment, Blue Planet helps Windstream to achieve the following benefits:
Reduced provisioning time - from 90 minutes to 20 minutes
80% reduction in failed activations due to manual entry errors
60% reduction in fulfillment costs due to reducing the number of systems accessed
I recently discussed these and other SD-WAN market trends with Windstream and the Blue Planet team in a live webinar session, I invite you to listen to the on-demand recording.