Webinar - Transform Your SD-WAN Services with Automation
SD-WAN, with its inherent flexibility, high reliability, and lower costs, has been embraced by enterprises for multi-site WAN connectivity—and is rapidly becoming their de facto platform for managed business services.
But offering managed SD-WAN services can be challenging for network providers, taxing their traditional OSS stacks and pushing their manual operational processes to the limit. The result: slow service fulfillment, limited features, and low margins.
Join Blue Planet's Kevin Wade and special guests Lee Doyle, Principal Analyst at Doyle Research, and Russ Bartels, Director, SDN Network Orchestration and Analytics, Windstream Enterprise, to discuss:
The current state of the rapidly changing SD-WAN market
The important role that automation plays in delivery of managed SD-WAN services
A case study from Windstream on their use of intelligent automation to make its concierge-managed SD-WAN service more agile and dynamic for impactful business results
How Blue Planet® can help network providers enable the delivery of more compelling and efficient managed SD-WAN to maximize revenue opportunities
Featured speakers: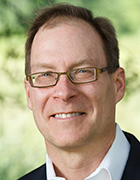 Lee Doyle, Principal Analyst, Doyle Research
Lee Doyle is Principal Analyst at Doyle Research, providing client-focused targeted analysis on the evolution of intelligent networks. He has over 25 years' experience analyzing the IT, network, and telecom markets. Lee has written extensively on topics such as SDN, NFV, enterprise adoption of networking technologies, and IT-Telecom convergence. Before founding Doyle Research, Lee was Group VP for Network, Telecom, and Security research at IDC. Lee contributes to industry periodicals including Network World, Fierce, and Tech Target. Lee holds a B.A. in Economics from Williams College.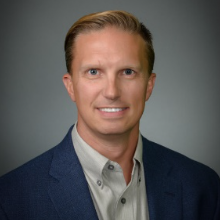 Russ Bartels, Director, SDN Network Orchestration and Big Data Analytics, Windstream Enterprise
Russ Bartels leads cross-functional teams responsible for planning, designing, developing, implementing, and supporting a carrier-grade multi-domain service orchestration solution leveraging best practices in software-defined networking and network orchestration. He is also responsible for Windstream's big data solution focused on using data science to differentiate the Windstream customer experience.
A U.S. Air Force veteran, Russ began his telecom career with CenturyTel Wireless, now CenturyLink. Over the past 20 years he has held various architecture and leadership roles at Alltel, Verizon Wireless, Allied Wireless, and AT&T. In addition to his current SDN orchestration and big data focus, Russ' expertise includes designing, implementing, and supporting a variety of systems, including mediation, provisioning/activation, and CRM.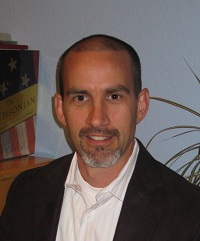 Kevin Wade, Sr. Director and Product Marketing Team Lead, Blue Planet, a division of Ciena
Kevin Wade is Senior Director of Product Marketing within Ciena's Blue Planet division. In this role, Kevin is responsible for leading the Blue Planet portfolio marketing team, as well as for driving the creation of programs to drive market awareness and market share for Ciena's Blue Planet software suite. Kevin has more than 20 years of experience with successful start-ups and public companies in the networking industry, targeting both the service provider and enterprise market.
Welcome to the new world of intelligent automation. Blue Planet®.
Register for On-Demand

Webinar
Get started now