Webinar Series: Accelerate Your 5G Journey
Now available on demand
Learn how to accelerate your journey to 5G from experts who are at the forefront of 5G service innovation. Watch our on demand two-part webinar series to engage with network operators, 5G Analyst Monica Paolini of Senza Fili, Youssef Abdelilah of American Tower, and Blue Planet professionals as they share their insights and perspectives on the journey to 5G and the requirements for successful and profitable outcomes.
---
Session One
Accelerating Your 5G Journey with Dynamic Inventory
Looking for the latest 5G market information and evolving 5G opportunities?
Watch our interactive webinar for an up-to-date assessment of the 5G market, emerging 5G use cases, and the operational requirements that must be met to support them. This session will also cover how and why real-time inventory information is critical for successful 5G buildouts and ongoing operations—and how innovative capabilities like automated network discovery, systems federation and reconciliation, and abstracted inventory visualization can accelerate every step of your 5G journey.
Speakers
Monica Paolini, Principal, Senza Fili
Mark Gibson, Director of Product Line Management, Blue Planet
---
Session Two
Accelerating Your 5G Journey with Automation
Learn how American Tower is accelerating their journey to 5G.
5G promises to provide innovative new digital experiences for consumers and enterprises alike. To realize this promise, you need intelligent automation.
Watch this expert-led webinar and find out how American Tower is using automation to streamline their 5G operations and create compelling on-demand services for their customers. This session will identify the key automation building blocks needed to efficiently operate 5G networks at scale, describe the relationship between network slicing and automation, and define what is required to automate slice lifecycle management end to end across 5G RAN, transport, and core networks.
Speakers
Monica Paolini, Principal, Senza Fili
Youssef Abdelilah, Global Innovation & Strategy, CTO Office, American Tower
Marc-Antoine Boutin, Vice President of Product Management, Blue Planet
Featured Speakers

Youssef Abdelilah
Global Innovation & Strategy, CTO Office, American Tower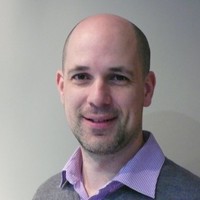 Mark Gibson
Director of Product Management, Ciena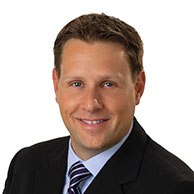 Marc-Antoine Boutin
Vice President, Product Line Management - Blue Planet
Get started now