TMForum Knowledge Report: Dish Wireless, Next-generation Telco
DISH Wireless has made its cloud-native 5G Open RAN network available in more than 120 US cities. In this TM Forum report sponsored by Blue Planet, Mark Newman, Chief Analyst, TM Forum, explores DISH's strategy and plans, as well as the reality of deploying a cloud-native network. Topics include:
How DISH is likely to fare in the mobile consumer market based on the experience of market entrants in other countries
Its vision for partnering with a vendor ecosystem and driving joint R&D
The reality of deploying a cloud-native network
DISH's architectural approach across network and IT domains and its pursuit of openness and componentization
The services, capabilities and experiences that DISH plans to bring to the business market.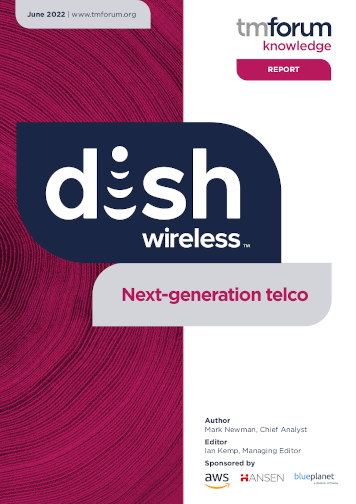 Get started now